Displaying entries for tag:
Death
September 24, 2016 at 1:53 am (CST)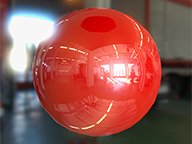 I finally got around to releasing version 4.2 of Noesis. It features a new architecture/platform-agnostic disassembler and debugger, an assortment of new rendering features (including a PBR shading model), and a lot of other random fixes and additions.
I've been sitting on this build for over half a year, so it's worth going over some of the stuff added in this and other semi-recent builds. The things I throw into Noesis don't tend to get any exposure or explanation when they're added, because most of it is done on a whim or to meet a need for something else I happen to be working on. So
let's have a little fun
. I think you're really going to like what I have in store for you today, as we beat the physically-based devil out of Noesis together.
Read more...