Displaying entries for tag:
Midgets
March 29, 2012 at 6:45 am (CST)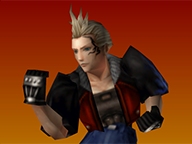 It's been a while. I've been through a couple of contract projects, worked for Sony for a bit, did a bunch of stuff to Noesis, and now I'm on another contract project. I think that pretty much sums up the last 9 months.
My current project is rather cool in concept, but I can't talk about it yet. In fact, I can't go into detail about any of the professional work I've done recently. Everyone loves NDA's. That aside, however, I figured it might still be fun to go through and highlight some of the more noteworthy changes/additions that have been made to Noesis since my last update here.
Read more...